In a bid to maintain its dominance in chip technology, Samsung Electronics on Friday announced that manufacturing has begun at a new semiconductor research and development (R&D) center in Giheung, South Korea. The company expects to invest around 20 trillion won ($15 billion) by 2028.
Samsung Electronics aspires to overcome the restrictions of semiconductor scaling with its new R&D facility. Also, in 1992, the world's first 64Mb of DRAM was built at Samsung Electronics' Giheung facility, which is south of Seoul and close to the DS division's Hwaseong campus.
This was the beginning of the company's dominance in semiconductors. Samsung's three major semiconductor facilities in the metropolitan area should work better together with the new R&D facility in Geihang, the R&D line in Hwaseong and the world's largest semiconductor production complex in Pyeongtaek.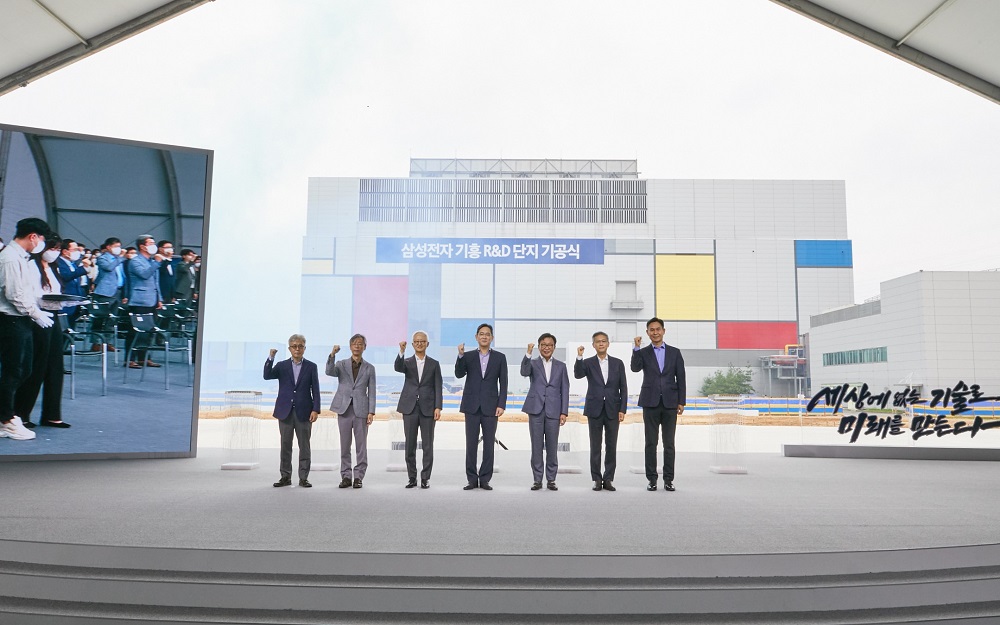 The new campus in Giheung, south of Seoul, could lead to extensive research on next-generation devices and processes for memory and system chips, as well as the development of advanced technology based on a long-term roadmap. Largest memory chipmaker and second largest chip contract manufacturer.
More than a hundred employees of Samsung Electronics were present at the ceremony, as well as Samsung Electronics Vice Chairman Jay Y. Lee, President and CEO K Hyun Kyung, Jung-bae Lee, President of the Memory Business, Seong Choi, President of the Foundry Business, and S.LSI. President of Business Yong-in Park.
Right after the presentation, Vice Chairman Jay Y. Lee met with DS Division employees to discuss the company's innovations. According to the release, in an exclusive meeting with DS Division executives, they talked about the global semiconductor industry, R&D development, and how to acquire technologies to develop semiconductor leadership.
Speaking on the announcement, K Hyun Kyung, President of Device Solutions Division, said,
Our new state-of-the-art R&D complex will become a hub of innovation where the best research talent from around the world can come together and grow. We hope that this new beginning will lay the foundation for the sustainable development of our semiconductor business.