Vivo held a dual-core X-imaging technology communication meeting on the afternoon of November 10, where several new technologies were announced and used by the X90 series.
Earlier, the Vivo X90 series has also been mentioned earlier. More details will be announced later after the release of the Snapdragon 8 Gen 2 chipset.
Blogger @Ben Geskin has now brought us some details about the Vivo X90 Pro+.
In terms of camera setup, the Vivo X90 Pro+ packs a 50-megapixel Sony IMX989 main camera, paired with a 48-megapixel ultra wide-angle lens (Sony IMX598), a 50-megapixel portrait lens (Sony IMX758), and 64-megapixel lens (Sony IMX598). Complemented by megapixels. Megapixel telephoto lens (OV64B).
Furthermore, he also released the Vivo X90 Pro+ engineering machine rendering and mentioned that the resolution was fixed after comparing 5x8MP to 3.5x64MP. With the help of the ZEISS co-engineered imaging system, this new series is truly a beast of a camera!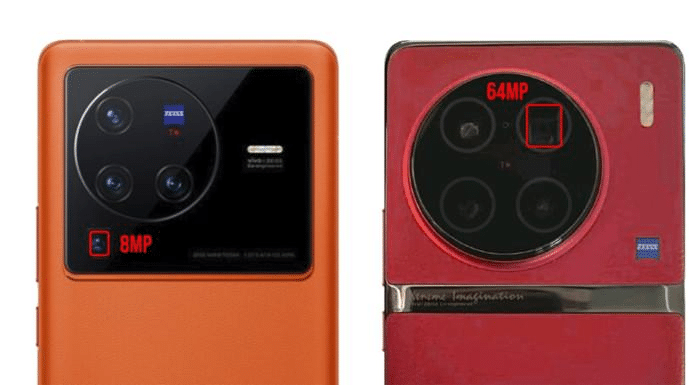 Vivo also revealed that the next-gen product Vivo X80 Pro will be equipped with a larger-framed CMOS with 77% more light-sensitive power than the Samsung GNV which is expected to be the Vivo X90 series. According to reports, the new CMOS will be the 1-inch Sony IMX989. Here is an upcoming Vivo X90 camera sample:
In addition, the next generation will be equipped with a "Vault Night View System", which is based on million-night shots trained on three super-sensitive models, allowing light sensitivity up to 100% and ISO up to 102400.
Vivo also announced the next generation of its chip, upgraded from traditional ISP to AI-ISP, combining the advantages of AI and ISP to achieve a data throughput rate of 1.3 trillion bit/s, topping 16.3 /W has a super high energy efficiency ratio. , and 20% improvement in night video noise reduction.
Overall, the Vivo X90 series has been upgraded in many aspects, especially in terms of camera and image improvements. It is expected that it will be released soon to meet us, let's have some hopes about it.
Vivo X90 Pro+ Super Camera: After IMX989, V2 chip and ZEISS Vivo X first appeared on ZEISS Global Imaging Partnership (X Series) – Vivo Philippines.